CBYX alumna Misheel K., hosted in Achim, reflects on her time abroad in Germany.
My experiences abroad gave me a bigger view of the world. What I realized is that simply traveling for vacation doesn't do a country or its people justice. While travel is a good place to spark interest in a country, being immersed in local daily life, in my case with Northern Germans, is a more meaningful experience that can teach participants more about a country than a book or tour. Whenever I vacationed abroad, I could never imagine what school life was like, what teenagers do for fun, or how local families interact with each other. By being fully integrated and immersed in Germany as a CBYX scholar, I was able to see the country from the inside, and experience how Germans really interact with each other in a way that helped me better understand German culture.
Meeting and sharing experiences with other American participants, and other international exchange students helped me become a much more confident and culturally aware person. Spending a month with 50 other CBYXers was a great way to start off the year, since we were all going through the same experiences and cultural shocks. Now, whenever we need support, we can turn to each other because the bonds we made during the camp are strong and meaningful, carrying out beyond Germany, as we help each other adjust to our lives back home in the States.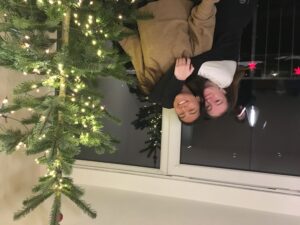 Since being an exchange student means constantly meeting new people, I have become a much more outgoing person, and feel comfortable going up to people and introducing myself. In an interesting coincidence, the group of friends I had at my German school had a friend abroad in the US. Her family later became my second host family. My school friends would ask me questions about how to help her adjust. They were also very helpful in making sure I understood everything that went on in class, and when we spent time together. In addition to these friends, my two host families were so amazing and kind. They were and still are interested in learning about American culture, just as much as teaching me about German culture and they helped me with settling in and learning German. Without them, my German language skills wouldn't be nearly as good as they are.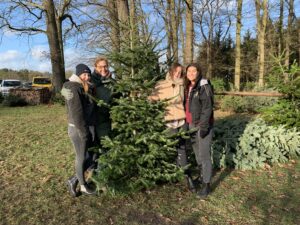 My favorite time during the year was around Christmas. Germans take Christmas to another level, celebrating it throughout the whole month of December. From Christmas markets (Weihnachtsmärkten), to advent calendars, to baking, to family time, to the actual day, the Christmas vibe that begins on December 1st is something very special. Highlights for me were going ice skating and to the Christmas market with my best friend, decorating a Christmas tree with my host sister, and shopping for a Christmas tree with my friend and her family. These memories are very special, and are a perfect example of bilateral relationships because I learned about a holiday that means a lot to my host community. I'm bringing those experiences back with me to my own community in the USA to share, and maybe recreate them this Christmas!
I'm grateful for being part of the CBYX experience.