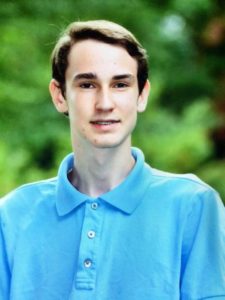 Durham teen tapped for Congress-Bundestag scholarship to Germany
NEW YORK, N.Y. – William Foster, a high school student from Durham, has been selected for the Congress-Bundestag Youth Exchange scholarship, which funds an academic year of high school study and cultural immersion in Germany for a select group of American students.
The program is funded jointly by the U.S. Congress and the German Bundestag as a symbol of the special economic and political relationship between America and Germany, according to a press release.
Foster, who attend Hopkins School in New Haven, is one of only 250 students nationwide to receive this prestigious scholarship, according to the release. He will be spending the 2019-20 academic year living with a German host family and attending a local high school in Husum, Germany.
He was selected for CBYX for his demonstrated academic qualifications, cultural open-mindedness and outstanding motivation, and will serve as a youth ambassador, representing the United States, while participating in educational, cultural, and civic events overseas.
Past participants have had opportunities to meet with the president of the German Bundestag, as well as leaders of the Bundestag and members of Congress.
Created in 1983 during the Reagan Administration, CBYX strengthens U.S.-German relations by forging lasting ties of deeper understanding. Over the past 35 years, the program has reinforced transatlantic ties between Americans and Germans who engage in the program both as participants and hosts, according to the release.
For information, visit usagermanyscholarship.org and afsusa.org.
The original version of this article was posted on TheMiddletownPress.com on August 26, 2019.