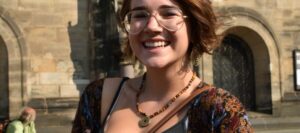 The original version of this article was posted in German on Gülistan Yüksel's website on January 28, 2020.
Hello, I'm Lila an American exchange student, and I'm in Germany with the Congress – Bundestag Youth Exchange Program (CBYX). I live in Mönchengladbach and go to Am Geroweiher high school. My class had to do an internship for the last three weeks in January. I find politics very interesting and asked my host mother what I could do with German politics. My host mother called Ms. Yüksel, who said that there was a place for an internship in Berlin in the second week of January. (I could have done a longer internship, but I had to attend my exchange program's mid-stay orientation).
I submitted an application and was accepted. I was so happy and excited! I was in Berlin from January 12th to 21st and it was a wonderful time that passed too quickly. On the first day, I met Ms. Yüksel's staff and all three were really nice. When everyone had time, we had lunch together. It was very delicious. I had a lot of meetings this week: in the plenary, the committees and with other interns. When I didn't have a session, I did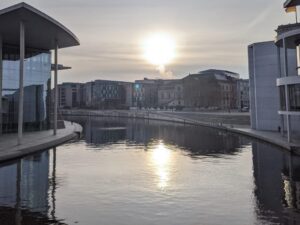 research on "femicide" (killing a woman or girl based on her gender). This was my main task for the week. I was in plenary six times, and I found everything very interesting! What I found most interesting about the plenary sessions was the ballot box election. German politics is very transparent and I think that this is the right way. I also found the immigration session very interesting. Ms Yüksel made a great speech. In the committees, located at the Jakob Kaiser home, I was able to see how the Parliament is organized.
I had the opportunity to discuss political issues with the other interns and representatives in the Bundestag and was able to ask many questions. These meetings allow us to better understand some of today's political problems. My internship was wonderful and I learned a lot about German politics.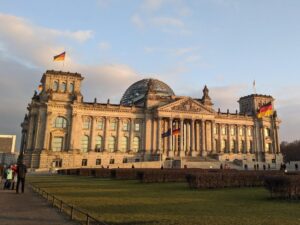 I believe this internship program is very important and great for anyone who wants to understand more about German politics.